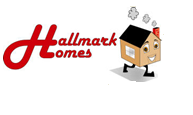 Advantages of Modular Homes
A Modular Home is unique!
It is built in a climate-controlled factory and therefore reduces the chances of weather related delays or problems. Building supplies are stored in inside virtually eliminating the chance of wet materials being used when building your home. The results are not only a better built home, less waste during construction but also a far more HEALTHY home.
The Southern Pine Inspection Bureau reported in August 2001 that "most mold...which are observed on lumber...can normally be attributed to the transportation, storage and construction stages." Keeping an Eye on Mold, Kent J. Pagel, Structural Building Components Magazine, May 2002 citing to August 2001 SPIB report. ANY on site constructed home will start out with wet lumber and may very well result in a "sick – unhealthy home" once the walls are sealed. Modular homes are constructed in a controlled factory environment using "dry" lumber and therefore eliminates the possibility that lumber with mold will be used and contaminate the home.
Another factor resulting in strength and energy advantages is that your modular home is actually built in reverse order as compared to an on site built home. Any on site construction must obviously first close in the exterior of the home, but is this the best way? Your modular home is built finishing the interior of the walls first, allowing access to use special insulation and fastening techniques both strengthening and sealing your walls from drafts and potential cracks. Then, the insulation is added from the "outside" and sheathing applied. Ask us to discuss the advantages with you, but the result is a stronger, more energy efficient and healthy home for you and your family.
1. Design Flexibility of Modular Housing

Modular housing construction allows for hundreds of options and design possibilities. You and your builder will work with you Hallmark to determine the type and design of modular home that best suits your needs. Hallmark offers a wide range of house plans (Idea Plans) to choose from in a variety of styles. A wide range of options are available to "personalize" your home and you may "customize" a plan to suit your needs, submit your own plan for review or have a fully customized plan designed for you. Therefore, allowing for State and Local Building Codes, you can modify or upgrade your general construction specifications, design your own floor plans and elevations, pick the style of windows or exterior/interior options, countertops, bath fixtures, etc. The possibilities are endless.
2. Speed of Modular Construction & Reduced Building Time

Because modular homes are typically built in about 1/3 the time needed to construct a site-built home, with careful planning you can often be in your new home within weeks of selecting your home. This is because overall building time is reduced by concurrent site work and home construction. (This also allows for reduced interest on construction financing). In addition, a manufacturer's highly skilled work force has years of experience in the building industry and works year round within the factory. This means that there are no delays from "no-show subs" as may often be the case with a site-built home.
3. Modular Homes are Better Quality Construction

Because modular homes are built in factories, manufacturers are able to utilize tools unavailable to the site builder such as custom manufactured jigs which ensure that all walls, floors and ceilings are square and plumb. In addition, interior walls are lag-bolted to the exterior walls and bracing and insulation are installed on all electrical outlet boxes. Finally, straps brace the wall to the floor.
4. Modular Housing: Inspection & Regulation

Before a modular home manufacturer begins construction, the actual method of construction and all building plans must be reviewed and approved in each State where the manufacturer intends to sell homes. Homes must be designed and built to the code for the State where the home will be shipped for final location. The manufacturers contract with State designated Third Party inspection and plan review agencies which conduct plan review on behalf of the State, certify the plans and perform the in-plant inspection while the home is in production. When the housing sections or modules are complete, the Third Party places a label on the home certifying that the home has been manufactured in conformance with the approved plans and complies with all provisions of the building code.
5. Stringent Building Codes

Modular homes are built to the same building codes used by conventional site-builders. As noted above, an independent inspector will certify that the home has been manufactured in conformance with the approved plans and complies with all building code provisions for the location where the home will be erected. In actuality, the manufacturer may build all homes to the most stringent code within its delivery area thus providing a better home in many cases…also see #7 below.
6. The Energy Efficiency of Modular Housing

Quality engineering and the latest construction techniques significantly increase the energy-efficiency of your new modular home. This ensures it will be economical to own and comfortable to live in regardless of the weather. In addition, most modular homes use two-by-six (2 x 6) framing for the walls. This allows more insulation to be placed in the wall, thereby ensuring greater energy efficiency. Finally, modular homes have much less air infiltration, which is one of the largest causes of heat loss in a home. The fact that these homes are constructed in a factory allows the manufacturer to place more sealants, such as caulking, in problem areas that site builders have no access to. For example, a manufacturer is able to create a better seal around electrical outlet and fixtures because they can access the walls behind, above and underneath these areas.
7. Shipping, Stability & Superior Strength of Modular Homes

After construction in the factory, the modules are loaded for transport. To deal with the rigors of shipping, each modular home is constructed with roughly twenty to thirty percent more material than a traditional stick-built home (for example, drywall is typically glued with a special adhesive and then screwed to the framing). This greatly increases the structural strength of the home as noted in a recent FEMA study on 1992's Hurricane Andrew. The study concluded, "the module-to-module combination of units appears to have provided an inherently more rigid system that performed much better than conventional residential framing." Building Performance: Hurricane Andrew in Florida, FIA-22, Item 3-0180. Building Performance: Hurricane Andrew in Florida | Hallmark Modular Homes
8. Modular Homes are Environmentally Friendly

Modular home construction is more environmentally friendly than its site-built counterpart. Engineered construction materials are utilized, and effective in-plant recycling is in place at most modular home manufacturing facilities. This means that all the excess materials are able to be recycled. This may not sound impressive, but one of the dirty secrets of site builders is the amount of waste a new site built home generates.
According to the National Association of Home Builders (NAHB) Research Center, the "typical" waste for a new 2,000 square foot site built home is eight thousand (8,000) pounds or fifty (50) cubic yards. In 2000, the cost to dispose of this averaged $511 per home. Consequently, while waste from a site built home typically goes in a landfill, waste from a modular home is recycled.
9. Modular Housing Cost Considerations

Cost overruns are virtually unheard of in the modular industry. As mentioned above, climate controlled factories ensure there are no weather related construction delays. In addition, there are no cost overruns from "no-show subs" (as may often be the case with a site built home). Next, because of the reduced construction time there is reduced interest on construction financing which means you, the consumer, pay less on your loans. Because of the volume of homes a typical manufacturer builds in a year, additional savings occurs through volume purchasing of materials and yearly buying contracts with suppliers. Finally, once Hallmark quotes you a price that is it!
You can take that to the Bank and the Banks love it!
10. Skilled Subcontractors

One of the problems today's site builders have is finding skilled subcontractors. Because modular homes are built in factories, the subcontractors are already there. Skilled craftspeople construct each home to exact specifications. In addition, the homes are built with brand name building products that you know and trust. Both in-house personnel and an independent agency inspect all homes during and after construction to ensure that every home meets our high standards and code requirements.
The question of on site "finishing" work often comes up. YES, every modular home requires on site completion after delivery. The modular is a tool and some homes can be factory finished as much as 90%. However, depending on the size, style and complexity of your modular home, there may be more on site finishing work required – ANY qualified contractor can finish your modular home. If the contractor can build from the ground up, there is no excuse not to be able to finish your home. Manufacturers are NOT contractors and do not perform on site work beyond delivery of the Modular units, but if you have a problem locating a qualified builder, contact your Hallmark representative for help.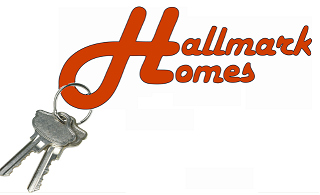 Email: hallmark@hallmarkmodularhomes.com